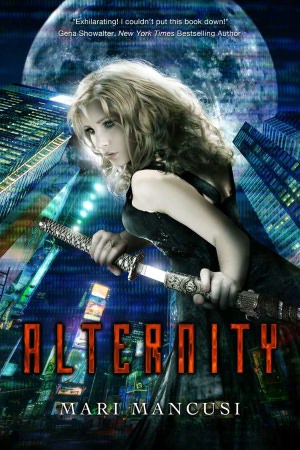 Imagine waking up in a post-apocalyptic, nightmare world--and being told your whole life is but a dream. Skye Brown thought she was your typical college student--good grades, hot boyfriend, and an internship that pays her to play videogames. But then she started having the dreams.
In her dreams, there is no Earth. Only Terra, a bleak, underground wasteland where people live in squalor and oppression. In her dreams, there is no Skye--only Mariah, a rebel leader fighting against a vile, dystopian regime. And then there's Dawn, a handsome, but haunted solider who sees her as but an empty shell of the girl he once love--a betrayer he vows to hate forever, despite what she sees deep in his eyes.
Now, ripped between Dark Siders and club kids, the mundane and the mystic, Skye finds herself in a fight against time--to learn who she really is, where she belongs..and why. The shocking truth will have her questioning her own reality...and her heart.
---
Buy a digital copy of ALTERNITY at your favorite e-retailer for only $3.99. Print version coming very soon!
Amazon * Barnes and Noble * iBooks * Kobo